Your journey to financial prosperity transcends the conventional wisdom of budgeting, saving, and intelligent investing. In many cases, a crucial determinant that could be standing between you and the wealth you aim to accumulate is the nuanced aspect of psychology. Indeed, your financial habits, choices, and overall success are profoundly intertwined with your emotional and mental state. In this comprehensive piece, we will uncover the integral role of psychology in the complex process of wealth creation and explore how emotions, attitudes, and mindsets shape your financial trajectory.
THE INTERSECTION OF EMOTIONS AND FINANCIAL DECISIONS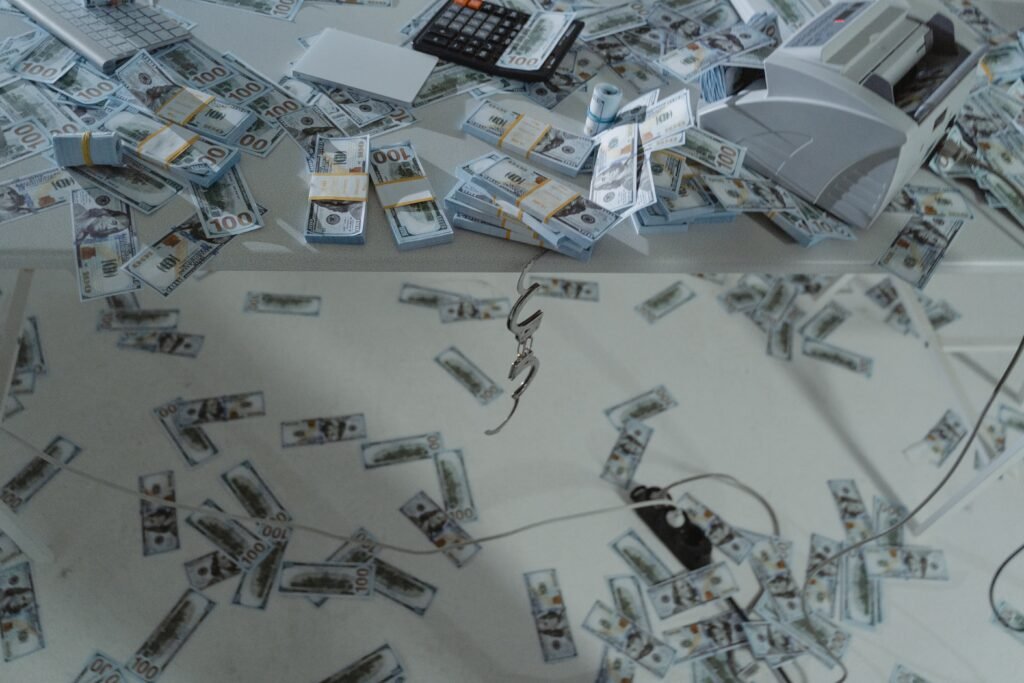 The interplay between our emotions and financial decisions is profound. Emotions frequently become the driving force behind our choices concerning money. Whether it's the simple act of buying a cup of coffee, splurging on a designer handbag, or making a significant decision about investing in a promising business venture, emotions are invariably at play.
Consider financial stress, impulsive purchases, risk aversion, or the ubiquitous fear of missing out (FOMO). These emotional states can significantly sway our financial decisions, sometimes leading us down a path of monetary setbacks.
For instance, let's look at the case of Sam, a retail investor. Guided by a strong sense of FOMO, Sam bypassed thorough market analysis and put his money into a hyped cryptocurrency. The bubble soon burst, leading to severe financial losses for Sam. This example underscores the importance of carefully managing emotional reactions and emphasizing data-backed, rational decision-making to unlock your financial potential.
HOW ATTITUDES AND VALUES SHAPE FINANCIAL DESTINY
Our attitudes towards money and the value systems we associate with it can substantially mold our financial behaviors and, consequently, our financial destinies. If you view money as a symbol of success, you might relentlessly chase wealth accumulation, often at the expense of personal satisfaction or fulfillment. Alternatively, if you have learned to view money negatively—as a necessary evil, for instance—you might unconsciously evade opportunities that could lead to wealth creation.
Consider Linda, raised in a family where money was frequently demonized. This upbringing led her to reject opportunities for wealth creation subconsciously. However, once she acknowledged and actively addressed these deeply ingrained beliefs, she gradually welcomed financial success into her life.
HARNESSING THE POWER OF A GROWTH MINDSET FOR FINANCIAL PROSPERITY
The concept of the 'growth mindset,' coined by Stanford psychologist Carol Dweck, holds profound implications for wealth creation. A growth mindset—a belief that intelligence and abilities can be honed and improved—can be a transformative tool in your financial journey.
Take the case of Mike, a budding entrepreneur with his fair share of financial failures in the initial phase of his enterprise. Instead of allowing these setbacks to deter him, Mike adopted a growth mindset. He perceived his losses as valuable lessons, worked diligently to learn from his errors, and refined his business strategies. Today, his thriving business is a testament to the transformative power of a growth mindset in realizing financial success.
CONCLUSION
To unlock your financial potential and step onto the path of wealth creation, it is paramount to understand the role of psychology in shaping your financial destiny. By managing your emotions, transforming bad attitudes, and embracing a growth mindset, you can take the reins of your financial well-being and navigate your journey toward wealth creation more effectively.
You can read more: HARNESSING THE POWER OF EMOTIONAL INTELLIGENCE: INSIGHTS FROM DEREK GONEKE'S APPLIED EMOTIONAL INTELLIGENCE BOOK
Wealth is more than just the numbers on your bank statement or the assets in your portfolio. It's about comprehending the intricacies of your mind, attitudes, and emotions. Embark on this enriching journey of financial enlightenment today and harness the power to manifest the wealth you deserve.